LEADING BY EXAMPLE
Modern Crane Service, Inc. has been providing high-quality, professional crane services since 1971.  We partner with both small and large customers in a wide variety of industries, but maintain special expertise in the industrial manufacturing sector. The use of state-of-the-art equipment combined with a highly skilled workforce allows Modern Crane Service, Inc. to efficiently and safely handle the building and heavy moving needs of our region.
At Modern Crane Service, Inc. we strive to create long-term customer relationships. Our core values of professionalism, safety, honesty, dependability, and teamwork are the driving force behind our decision making and unwavering commitment to provide exceptional crane services to the Midwest and beyond.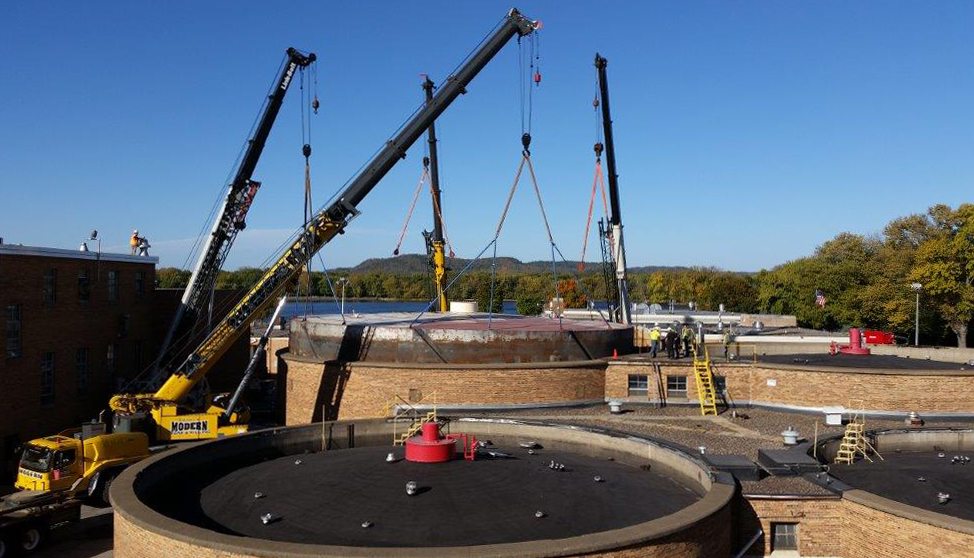 TRUST OUR EXPERIENCE
All crane rentals from Modern Crane Service, Inc. are dispatched with our certified journeymen crane operators. With an average tenure of 16 years, our highly-skilled operators rely on their experience through all phases of crane work to provide the high-quality results you deserve.
In addition to our state-of-the-art crane fleet, we offer a wide variety of rigging accessories including belts, chokers, shackles, softeners, and spreader bars. All cranes are third party inspected on an annual basis to ensure a safe and efficient jobsite. No matter the challenge, Modern Crane Service, Inc. has the equipment and expertise needed to guarantee a successful result.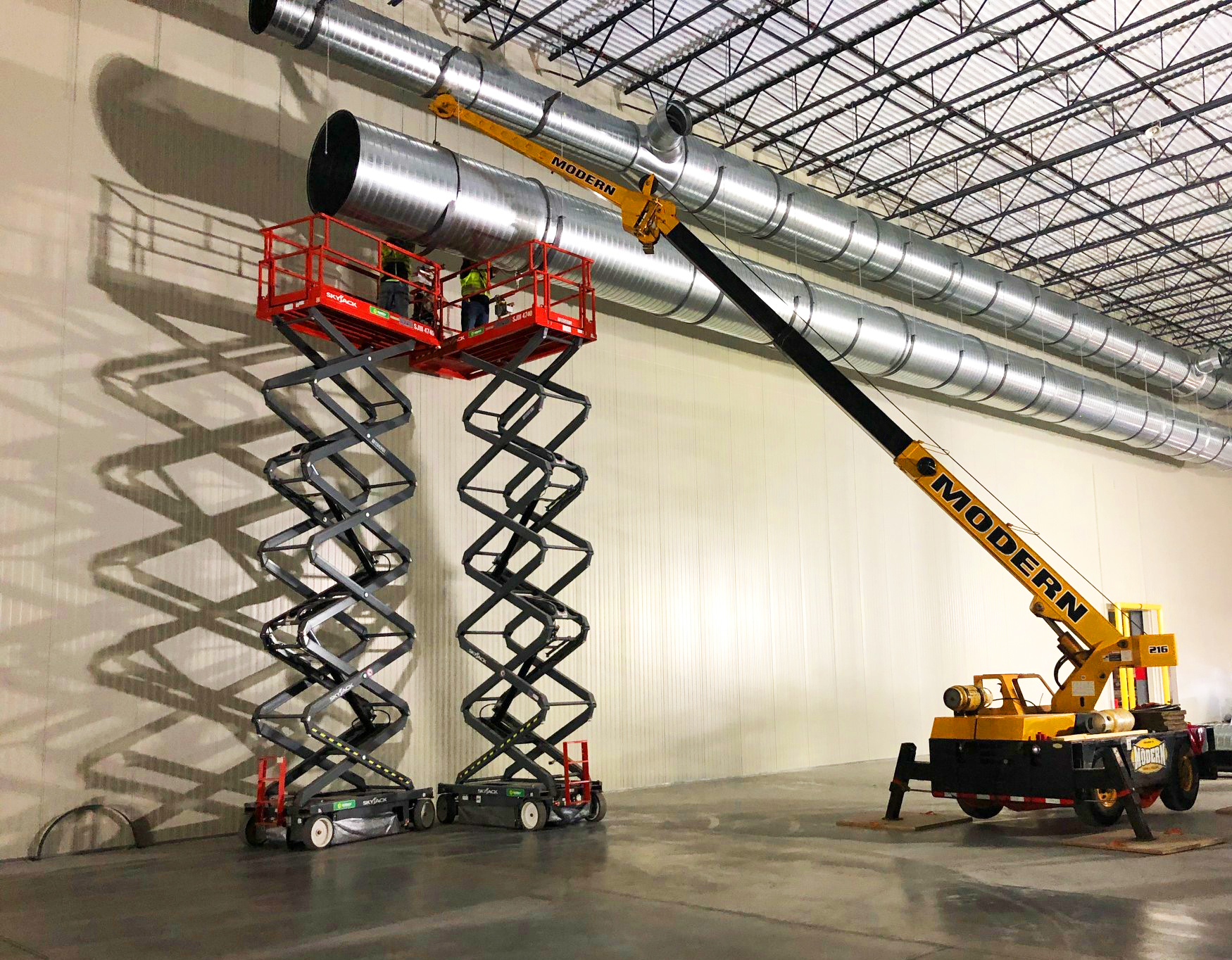 CRANE OFFERINGS/SPECIFICATIONS
QUALITY MEETS EFFICIENCY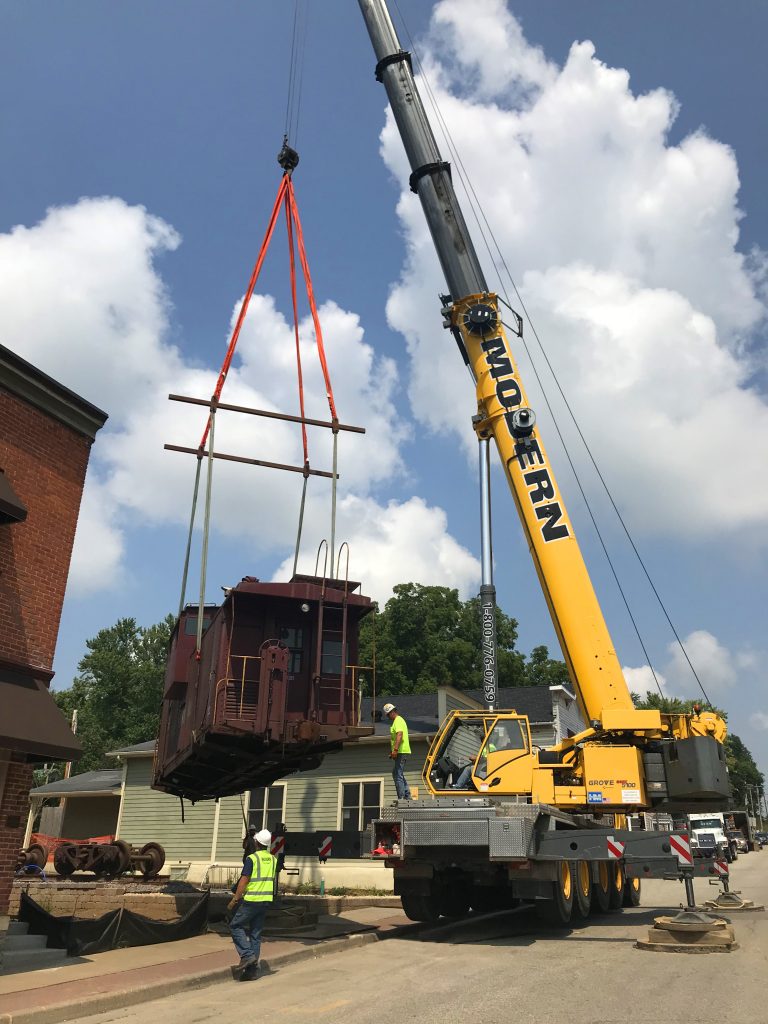 For more than four decades, Modern Crane Service, Inc. has specialized in the relocation of
equipment and heavy machinery for a wide variety of industries throughout the Midwest. When planning your next move, our team of highly-trained rigging and relocation professionals rely on decades of experience to propose the most effective methods to fulfill your moving needs.
From project budgeting to final installation, our attention to detail maximizes efficiency regardless of the size and scope of your relocation project. Whether you're moving across the aisle or across the country, Modern Crane Service, Inc. will make sure your equipment arrives safely and set up to your exact specifications.
COMMITTED TO QUALITY
Modern Crane Service, Inc. has earned its industry leading reputation by providing consistent, high quality precast and steel erection services on time and within your budget.
At Modern Crane Service, Inc. you can trust that our ironworkers and crane operators are fully committed to upholding the highest standards of steel erection quality and jobsite safety at all times. We offer a full staff of journeymen ironworkers ready to partner with your construction team throughout the steel erection process.
With an average tenure of 16 years and accreditations from OSHA, MSHA, PCI, and NCCCO each member of our employee base qualifies as a highly skilled professional. Our talented staff combined with a commitment to state-of-the-art equipment ownership allows us to provide an advanced level of efficiency while reducing responsibility to a single trusted source.